I specialize in newborn photography and have been photographing little ones professionally since 2011. I feel as if it is my calling. They just melt my heart. I love capturing their imperfect nails. Their wrinkly skin. Their furry backs and ears. I love everything about them. I am truly blessed to be able to call what I love to do my "job."
I've tried to figure out just why I love being a newborn photographer so much…and I think it's just this. Ever since I can remember I've dreamed of being a mother. I'd drop my "kids" off at school while riding my bike. I'd lug my baby dolls to church with me. My cats and dogs would even be forced to get dressed up like little babies. You see, I dreamed of being a mother for 25 years before finally, my dream came true…and it was everything I'd ever hoped for and imagined. But then, what seemed like so quickly after my daughter's were born…my baby wasn't a baby anymore. I've come to realize just how precious each second with my children truly is. They'll always be my babies, but those first few moments of their life passed much too quickly.
If you choose me as your photographer I will do my best to capture those special times of your newborn's first few days of life so that you can look back on your images and remember those moments forever. My desire is to capture your baby's precious details that might soon be forgotten otherwise.
I'd love to get to know you and work with you to capture this very special time in your lives. Please contact me by clicking here! I look forward to hearing from you!
Click here for a look into a recent session.
Relax…I've got this!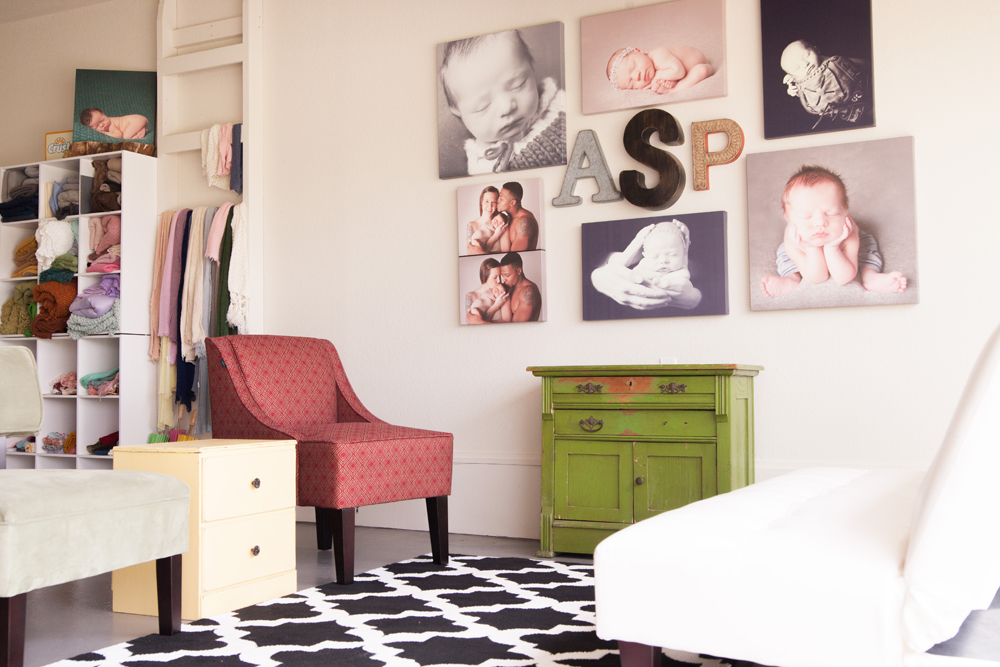 On the day of your session, you will come to my humble home studio and watch me work to record this precious time of your new love. I have everything you'll need here and I'll have sent you a session prep guide to best prepare for baby's session. Your baby is never more than 10 feet away from you so feel free to kick back and surf the web on the provided wi-fi, munch on a snack, or take a nap! If I need you, I'll ask for your help! Your sweet little one is in good hands. This will be a very laid back time for you to hang out and watch me work my magic. So relax-you deserve it!